Workshop: How to optimise your employees (or yourself) [Webinar]
Ensuring you or your employees have the right skills for your job is of course essential. But critical thinking, lateral thinking and problem solving are fundamental skills that can help everyone, whether you are working in or leading a team, applying for a job or managing your home life. This one-hour workshop will help you to develop some of these skills.

What are these skills and why should they be important to you?
Critical thinking; Being able to ask the right questions and analyse information to help make effective decisions quickly, for you, your company and your customer is a sought-after skill

Lateral thinking: Developing unconventional approaches and ideas to the challenges faced by organisations. Combining process and creativity is the foundation of innovation and helps you keep ahead of the competition

Problem solving: being able to define the problem, its cause and possible effect and finding ways to solve it or find alternatives.
In this interactive session you will develop and practice these skills through the breaking down and thinking about the re-design of an everyday object in an engaging and fun way!
You will learn about:
Questioning to seek accurate information.
Analysis and review of data.
Agility to manage change.
Innovation by visualising and thinking differently.
Decision making through logical reasoning.
Learning lessons through review.
Who is this workshop for?
Anyone (companies, organisations and individuals) looking to improve the practice and confidence of these skills.

Anyone in the research, financial services and manufacturing industries or any organisation which values developing the actions of questioning, analysing, innovating, solving and reviewing.
Join Sara Penrose Ltd for this engaging and fun webinar, which will challenge attendees, whilst practicing valuable skills.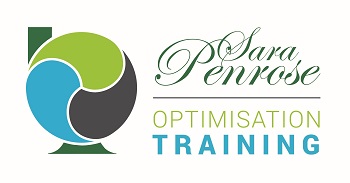 About Sara Penrose Ltd:
Led by Sara Penrose and John Henderson, they have over 35 years' experience in engineering and logistics, in projects, operations, commercial and in plant management – from shop floor to board level. Together they now run Sara Penrose Ltd providing businesses with optimisation training to upskill employees.
Sara Penrose is a chartered chemical engineer and a professional artist and John Henderson is a Fellow of the Chartered Institute of Logistics and Transport, and a creative writer.
To attend:
The session will take place at 11am - 12pm on Wednesday 22nd September. Please sign up to take part! Participants will be sent a link to join via Zoom prior to the start time.
Members: Any Cambridge Network member may attend free of charge (check for full membership in our Directory). Click on Book Now, then click the login link on the next page to receive your member discount. Alternatively, email sara.baxter@cambridgenetwork.co.uk.
Non-members: Non-members may also attend this session at a fee of £10+VAT. You may wish to join as a member from £50+VAT and come along to many other events for free or at member rates!
Cambridge Network is a membership organisation based in the vibrant high technology cluster of Cambridge, UK. We bring people together - from business and academia - to meet each other and share ideas, encouraging collaboration and partnership for shared success.
When
September 22nd, 2021 11:00 AM to 12:00 PM
Event Fee(s)
| | |
| --- | --- |
| Webinar fee non-member: £10.00 | £ 10.00 |