Alpha CRC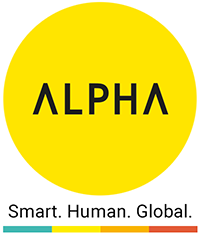 Providing end-to-end localization, translation, transcreation and multilingual content services for global brands.
Telephone:
+44 (0)1223 431 000
Address :
St Andrew's House St Andrew's Road Cambridge
Membership Type:
Founder Member
Alpha is one of the world's leading localization service providers. Over 30 years, we have helped our clients to take their products and services to different countries, adapting them to local expectations.
We are fully aware that a translation goes way beyond accuracy and has to take into account all kinds of cultural and emotional factors.
Our comprehensive service includes:
•    Translation
•    Transcreation
•    Linguistic and functional quality assurance
•    Multilingual copywriting
•    Translation and localization technologies
•    Digital marketing and social media
•    Audiovisual and DTP
•    Project management
•    Consultancy
From cultural insight through linguistic expertise to technical implementation, our in-house teams will ensure you reach your target audience in the best possible way.
Alpha CRC's newsletter presents its participation in the Cambridge Half Marathon, some industry insights, employment opportunities, and its latest work.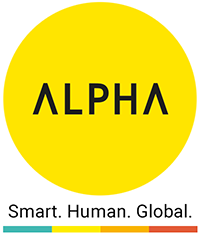 One of the biggest concerns when deciding to purchase from a business for the first time is can you trust who you are buying from. With the online experience the uncertainty is greater due to the reduced human contact. In this webinar we look at what you need to think about when developing your offering for new regions and countries and how to ensure the user experience encourages people in these countries to engage with you rather than turning them away from your business.
There are no jobs to display