Isle Interactive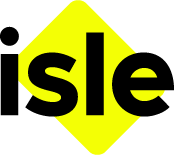 Isle Interactive, founded in 2005, is a full service digital agency. We combine meaningful creative with technical excellence to deliver digital projects which produce results.
Address :
Babylon Gallery Waterside Ely
Membership Type:
Corporate 6-20
We design, create, manage and support web, tablet and mobile based systems for clients, publishers and brands across the UK and further afield.
If you need anything from a website for your brand or business to a high-availability eCommerce platform processing thousands of transactions each day, get in touch.
We have experience working for successful local businesses, world famous record labels, global brands, blue chip corporates, educational establishments and leading scientific organisations..
There are no Products & Services to display
There are no news articles to display
There are no events to display
There are no jobs to display