Omnagen Ltd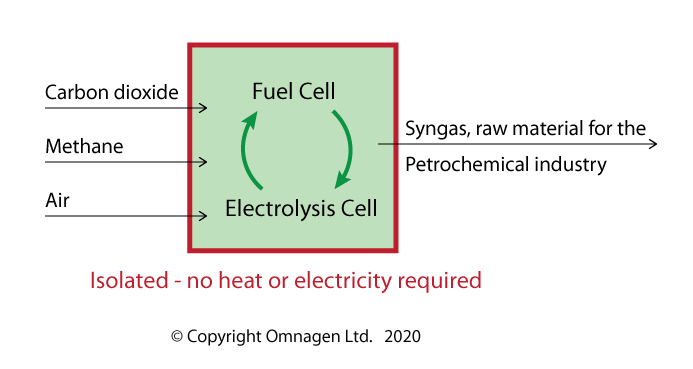 Omnagen is developing a self-powered carbon dioxide converter. It reacts carbon dioxide with methane and air to form syngas, the basic raw material for the petrochemical industry. No external energy is required.
Address :
8 Manor Parade Hatfield Garden Village
Membership Type:
Professional Individual and Corporate <5
The burning of fossil fuels releases carbon dioxide, which is a prblem if it is released into the atmosphere. Various methods are currently available for capturing and re-using the CO2, but they all consume energy. Even mineralisation involves the breaking up of rocks to increase their surface area.
Omnagen's SPOCC comprises of a solid oxide fuel cell which partially oxidises methane to syngas, heat and electricity. That electricity and heat then powers a solid oxide electrolyser which reacts methane with CO2 to produce more syngas. No external heat or electricity is required.
Our website provides more details.
There are no Products & Services to display
There are no news articles to display
There are no events to display
There are no jobs to display